Orthodontics for Children
Our pediatric dentists at Smile Town North Delta can provide a variety of early orthodontic treatment options for children, including braces and Invisalign First clear aligners. 
Interceptive braces and oral appliances can help guide children's teeth into the proper positions as they grow.
Learn More
Invisalign First clear orthodontic aligners are a low profile, removable alternative to traditional metal braces.
Learn More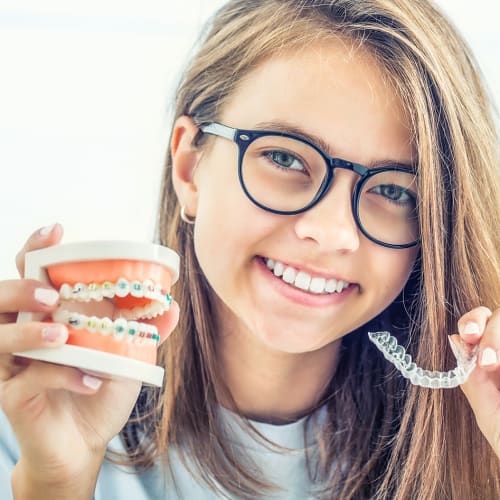 Meet Our Orthodontist
Dr. Nicki De Francesco is an Orthodontist at Smiletown Dentistry in North Delta. She loves working with children and families to optimize their orthodontics care.
Download the FREE Smile Town Children's Activity Book.
A great resource to help get your kids ready – and excited – about visiting the dentist.
---
Enter your email address below to get the FREE activity book and to receive our latest news and updates.