Meet Dr. De Francesco
Dr. Nicki De Francesco is an Orthodontist at Smiletown Dentistry in North Delta who loves working with children and families to provide them with  quality orthodontics care.
---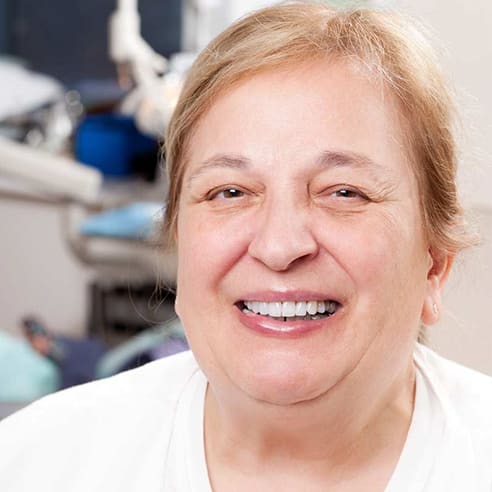 Dr. Nicki De Francesco
Orthodontist
Certified Specialist in Orthodontics
Biography
Dr. De Francesco "Dr. Nicki" is an Assistant Clinical Professor in Orthodontics at the University of British Columbia (U.B.C.) Faculty of Dentistry. At U.B.C she is a consultant and teaches orthodontics to 3rd and 4th year students in the dental degree program. Dr. De Francesco has a total of 27 years of experience and has practiced in Vancouver and the lower mainland, the interior of B.C. and on Vancouver Island. We are proud to have her as a fellow member of the close team at Smile Town Dentistry.
Dr. De Francesco enjoys participating in several orthodontic study clubs and has many hobbies including gardening, golfing, skiing, yoga, singing, sculpting in stone and clay, and jogging. Dr. De Francesco enjoys volunteering in the community, supporting local and international charities, particularly those charities involved in helping children living in disadvantaged circumstances, and spending quality time with family and friends. She is thrilled to be a part of the Smile Town Dentistry team and looks forward to working with the wonderful families, children, and patients to optimize their orthodontics care.
Download the FREE Smile Town Children's Activity Book.
A great resource to help get your kids ready – and excited – about visiting the dentist.
---
Enter your email address below to get the FREE activity book and to receive our latest news and updates.